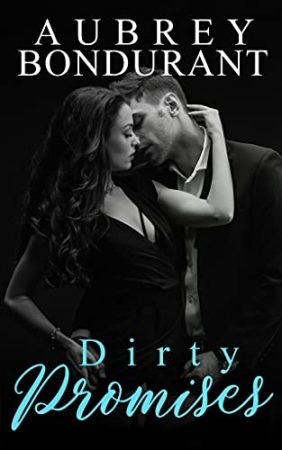 Steam: Steam Level 5
When Oakley Winters travels to her best friend's wedding, the last thing she expects is to be stranded on the side of the highway by her date.
Luckily, a handsome stranger stops to rescue her. But it turns out her hero isn't a stranger after all.
Max Brooks dreads a return to his small town, but it's impossible to say no to his sister's request to attend her wedding. His miserable trip takes a turn for the better when he stops to help the woman stranded on the side of the road and discovers she's none other than his sister's best friend. She's all grown up with curves in all the right places.
Will an unexpected weekend turn romantic? Or will their secrets threaten to undermine a chance at a future?
**This is a standalone, holiday-ish (wait for the epilogue) romance for mature audiences due to steamy bedroom scenes that are in no way contained to just the bedroom.***
Get Dirty Promises (Dirty Duo Book 2) by Aubrey Bondurant at Amazon
Have you read this book or another by this author? Tell us about it in the comments!