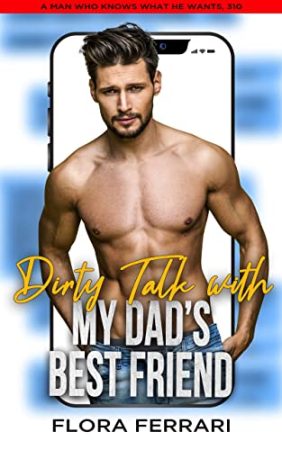 Steam: Steam Level 4
I've had a crush on Hayden Hunter for way too long, considering he's my dad's best friend…
I keep telling myself to be good, to stop fantasizing about him.
It should be easy. He's overseas, working on a story, expanding his already impressive journalism career.
But I can't stop thinking about him, six and a half feet tall, with steel-colored hair and intense eyes that – in my dreams at least – stare at me with complete captivation.
In my fantasies, it doesn't matter if I'm a curvy nineteen-year-old wannabe film editor. It doesn't matter that he's twenty years older than me.
It doesn't matter that Hayden would still never look at me even if he wasn't dad's best friend.
That's why I'm so shocked when he kisses me the night he returns.
Downstairs, while dad, mom, and my sister sleep, he claims me passionately.
We do more than kiss.
Shortly after, dad is called away on business.
Hayden wants to tell him. But I'm scared.
So Hayden and I make a deal.
No physical contact until dad comes home. If we want to get steamy again, we'll talk dirty on the phone, but that's all.
But as Hayden's jealous, possessive fire gets hotter and hotter, I wonder if fighting our desire is even possible.
Get Dirty Talk With My Dads Best Friend (A Man Who Knows What He Wants (Standalone)) by Flora Ferrari at Amazon
Have you read this book or another by this author? Tell us about it in the comments!