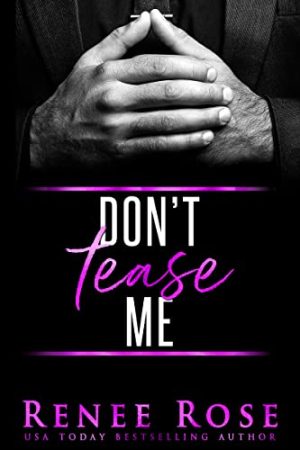 Steam: Steam Level 4
I own you now.
Desperate and alone, I strike a bargain with a mafia boss.
I make myself available to him, he pays my bills.
I'm his beck-and-call-girl. He's my sugar daddy.
Bobby Manghini owns me–that's our arrangement.
Giving myself to him is easy.
He may be older, but he's sinfully sexy. Skillful in bed.
It's a win-win for both of us, so long as I remember one thing:
Don't fall in love.
Bobby calls the shots, but he doesn't play for keeps.
I'm a toy, not his happily-ever-after.
The book is a lengthened and revised version of the previously published story Mob Mistress.
Get Don't Tease Me (Made Men Book 1) by Renee Rose at Amazon
Have you read this book or another by this author? Tell us about it in the comments!