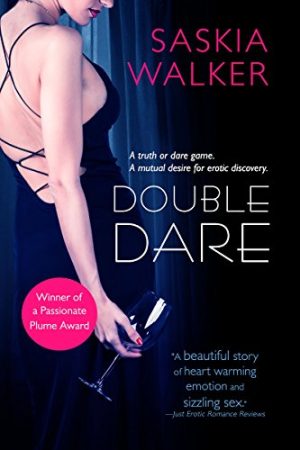 Steam: Steam Level 5
A truth or dare game.
A mutual desire for erotic discovery.
Investment broker Abigail Douglas has got it all, but Abby—the woman—longs for a secret affair, a playmate who knows nothing about her high-powered business world, and Zac Bordino might just be the man. He's mysterious and sexy—just right for Abby's walk on the wild side—but very soon she finds that she wants more, and his mysterious, evasive nature makes her curious. Is there more to this sexy, entrepreneurial club owner than meets the eye? And why does she suddenly feel as if her every move is being watched?
Zac Bordino is perplexed when he realizes that the woman managing his business investments is the same woman he's having an affair with. She's pretending to be a little nobody out for a good time, and because she's a red hot number he plays along, cautiously observing her to get to the truth. From high-powered offices in London to pulse-pounding nightclubs in Paris, they find an insatiably perfect match in business and in pleasure. But when Zac begins to fall for Abby, he has to decide whether to reveal the secret link between them, or try to win her heart first.
80,000 words in length, contemporary erotic romance.
Please note: this novel has been previously published with an alternative cover. This title contains explicit language, frequent graphic m/f sex scenes and a small amount of f/f content.
Get Double Dare by Saskia Walker at Amazon
Have you read this book or another by this author? Tell us about it in the comments!