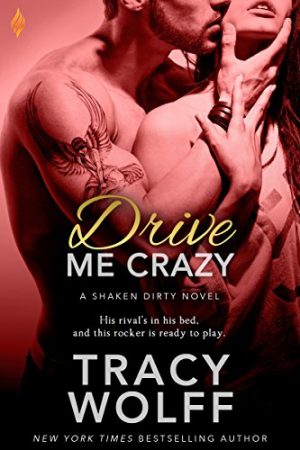 Steam: Steam Level 5
Former rivals Quinn Bradford and Elise McKinney are not friends, at least not anymore. In the past all they cared about was psyching each other out before concerts…until everything changed. But when Quinn—now the keyboardist for Shaken Dirty, the hottest rock band on the scene—returns to his hometown and hears about the car accident that shattered Elise's career, he's determined to make things right.
Elise makes it perfectly clear she wants nothing to do with an arrogant rock star, despite how bad she so clearly wants him. So Quinn hatches a plan that'll keep the stubborn world class pianist under his care…and maybe in his bed. One week together in his house, no chance of escape. But amid pranks both childish and very adult, their secrets come rearing back to haunt them. And it might be more than either of them can forget.
Each book in the Shaken Dirty series is STANDALONE
Get Drive Me Crazy (Shaken Dirty Book 2) by Tracy Wolff at Amazon
Get Audiobook
Have you read this book or another by this author? Tell us about it in the comments!