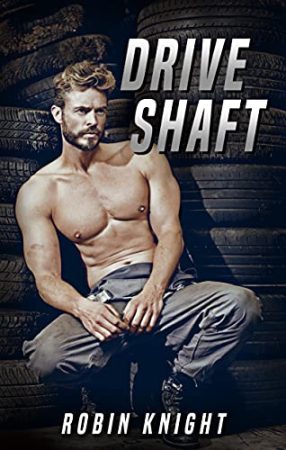 Steam: Steam Level 5
When Jensen Rivers started work as the new kid at Clyde's Body Shop, it was as plain as the grease on his hands that rough and sexy Dean 'Hutch' Hutchinson had it in for him. But when the throttles rev and the engines heat up, these two hot horny mechanics will go from enemies to lovers at a hundred miles an hour.
Jensen Rivers wasn't looking for trouble. As the new kid on the block at Clyde's Body Shop, all Jensen wanted was a job, a place where he could put his head down and ass up. But Dean 'Hutch' Hutchinson plans on getting more than just Jensen's hands dirty. Reckless and arrogant, drenched in sweat and dripping with a masculinity that cannot be tamed, Hutch is determined to claim victory over his new work colleague – both physically and sexually.
Will Jensen risk everything to find the love trapped behind Hutch's fearless façade? Will Hutch bury the secret tragedy of his past before he throws away his last chance at a future? Will the dangers that confront them both be enough to tear them apart… or bring them together forever?
Drive Shaft is a slick, sexy 57k-word standalone story. It is an enemies-to-lovers adventure romance with lots of lube, wrenches and highly illegal street racing. Buckle up for some steamy action both behind the wheel and beneath the sheets, along with a cast of lovable support characters and two sizzling hot leading men with a need for speed.
Get Drive Shaft by Robin Knight at Amazon
Have you read this book or another by this author? Tell us about it in the comments!