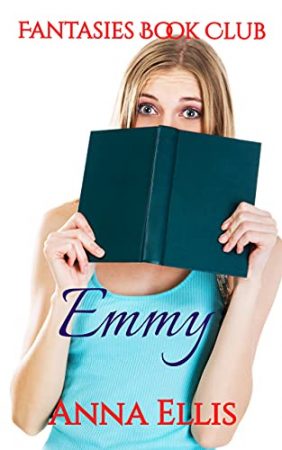 Steam: Steam Level 5
Emmy needs a good love story.
Tired of book clubs that cater to classics and Oprah picks, Gemma, Emmy, Callie, Nia, and Malcolm come together to read a different sort of book; the kind with sizzling scenes that make you blush, with bikers and billionaires and finding your soulmate, each with a HEA completely implausible but with all the feels.
Welcome to the Fantasies Book Club, where books might come true!
Single mom Emmy listens to Gemma's details of grocery store pickups and library hookups with awe and more than a little envy. But reading steamy scenes in books will have to be enough, because for Emmy, putting your kids first means picking them up from hockey practice, not picking up the hot bouncer. Especially when the hot bouncer turns out to be her son's hockey coach.
Even though Will offers more than a shoulder to rest on and whose smile starts something in Emmy that she hasn't felt for a long time.
Emmy might have missed out on clubs and casual relationships while she raised her boys, but she proved she still has a wild side on her recent trip to Mexico. The memories of Emmy's one-afternoon-stand with Coulter keep her warm at night… until the real Coulter shows up.
With both men vying for her, will Emmy let her fantasies of ruin what might be the real thing with Will?
Get Emmy (Fantasies Book Club 2) by Anna Ellis at Amazon
Have you read this book or another by this author? Tell us about it in the comments!