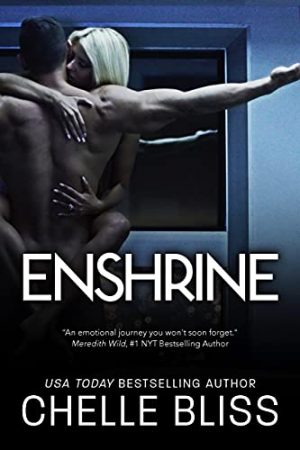 Steam: Steam Level 4
Everyone knew Bruno.
Devilishly handsome.
Ruthless criminal.
Cut-throat businessman.
When a phone call changed my life, I refused to let anyone in.
Helpless, my best friends went to the only man in town she knew would help.
…Bruno, the notorious mobster who's feared by everyone, including me.
And he had no problem breaking down my door.
Scooping me into his strong, capable arms.
Whispering soothing words in my ear.
Chasing away the fear threatened to swallow me.
But then he did the one thing I never expected him to do…he stayed.
Can the man who's only spoken about in whispers become my greatest savior and my deepest love?
Enshrine is a USA Today bestselling steamy, inspirational standalone romance by Wall Street Journal and USA Today bestselling author Chelle Bliss. This is a story about survival, hope, and most of all…love.
Get Enshrine by Chelle Bliss at Amazon
Get Audiobook
Have you read this book or another by this author? Tell us about it in the comments!