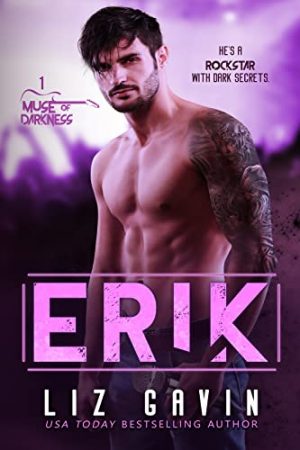 Steam: Steam Level 4
He's a rockstar with dark secrets.
She's a tech genius with an angelic voice.
Erik Crawford has no illusions. Buried wounds have poisoned his soul and broken him beyond repair. Until her song hushes the chaos inside and her dangerous curves become his new obsession.
Christine Daae believes the sexy front man of Muse of Darkness wears his party-till-dawn attitude as a mask hiding his pain from the world. Determined to meet the rock star, she bribes her way into the production of the band's biopic.
When Erik's relentless pursue of Christine unearths ghosts from her past she thought long vanquished, she panics. But she soon finds out escaping her new tutor isn't an option.
Can he teach her to trust again? Can her love mend his broken soul? Or are their emotional scars too deep to be healed?
One-click this book today for a guaranteed happily-ever-after.
Fans of Kylie Scott, Jaine Diamond, and Alexa Padgett will devour this steamy rock star romances. No cheating or cliffhangers.
This reimagining of the classical tale of The Phantom of the Opera deals with sensitive topics such as self-harm, drug abuse, suicide, and sexual assault. Although situations are not depicted in detail, they might trigger some readers.
Get Erik (Muse of Darkness Book 1) by Liz Gavin at Amazon
Have you read this book or another by this author? Tell us about it in the comments!