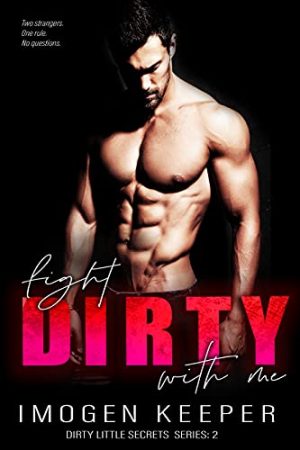 Steam: Steam Level 5
From award-winning bestselling author, Imogen Keeper, comes a sexy paging-turner romance with twists and turns and lots of dirty talking.
It begins in a snowstorm with a car crash, a trek across the tundra, a single cabin with a man inside who rides the spectrum between rugged and hotter than hell.
He's got a killer body, a penchant for monosyllabic grunting, and a wicked idea.
Here we are, two strangers in a tiny cabin.
We have a choice.
We can spend our time in awkward silence, part ways, and promptly forget one another.
Or, I can strip off my wet clothes, indulge in my every darkest desire. We can go to our death beds with the burning memory of the wild blizzard we spent shacked-up in the arms of a stranger under the glow of the Northern Lights.
There's just one rule: no questions.
Tough choice, huh?
So I follow his rules. I ask no questions, and I say my goodbyes forever in a gray airport with a silent tear.
The last thing I expect is for him to break his own rule, this stranger without a name and a million lingering secrets.
This time, it's he who rocks up on my stateside doorstep. This time, it's real life. Same rules. No questions. But this time, it won't end with a snowflake and a tear, it will end in a storm of explosive secrets, bullets and dredged-up histories.
Last time all he wanted was my body, now he wants my soul.
If you love stories with bada*s billionaires, secrets and lies, mystery, humor and explosive heat, this is the story for you. HEA guaranteed, full-length standalone, no fades to black, nothing but fun.
This book is part of a series but it does not have to be read in order, but for those who prefer to, the reading list is below.
Get Fight Dirty With Me (The Dirty Little Secrets Series Book 2) by Imogen Keeper at Amazon
Have you read this book or another by this author? Tell us about it in the comments!