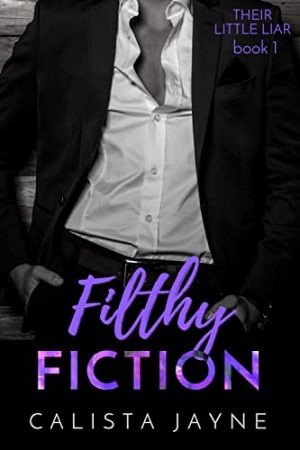 Steam: Steam Level 5
What do you get when you cross a steamy romance author with two hot guys who compete for her attention?
A whole f-ton of sexual frustration.
And that's where I find myself, caught between my father's best friend and the man he hires to be my bodyguard.
Each man turns me on.
Each man bosses me around.
Each man makes me want to obey.
It's impossible to choose between them…but what if I don't have to choose?
Filthy Fiction is the first book of four in the Their Little Liar series. It features steamy action with two men who treasure and adore (and might even someday share) one woman. Filthy Fiction does not stand alone. If you like epic romances filled with drama, heat, and suspense, buy your copy today!
Get Filthy Fiction (Their Little Liar Book 1) by Calista Jayne at Amazon
Have you read this book or another by this author? Tell us about it in the comments!