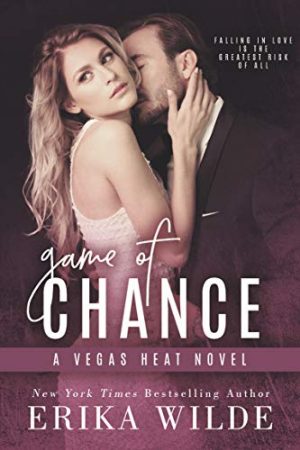 Steam: Steam Level 4
A former Marine and Las Vegas vice cop, Nathan Fox has seen it all and then some. Heading up security for the Onyx Casino is tame compared to his dark past, but it's not his only job. Working for the Reliance Group is his real passion project. His current case: a missing woman. His mission: to find her. Easy enough, until he finds himself tangled up with sexy Nicole Hutton, a stubborn—and stunning—journalist who's nosed her way into his investigation . . . and into his dirty, erotic fantasies.
Resisting Nicole is impossible, and he soon discovers that in this dangerous high stakes game of chance, falling in love is the greatest risk of all.
Get Game of Chance (Vegas Heat Novel Book 1) by Erika Wilde at Amazon
Get Audiobook
Have you read this book or another by this author? Tell us about it in the comments!