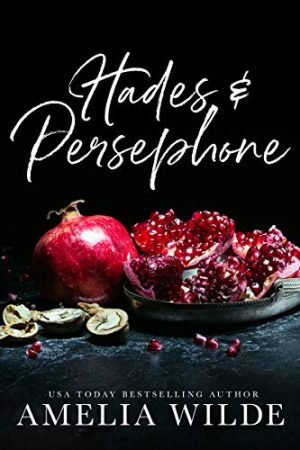 Steam: Steam Level 5
"An edgy, dark, scorching romance that is filled to the brim with intense heat, a fascinating plot that is both decadent and breathtaking, and characters that are truly amazing." –Marie, Amazon reviewer
An epic modern romance between… Hades, ruler of the diamond mine Persephone, innocent virgin
This is the complete King of Shadows trilogy in one collection.
Threats. Murder. Kidnapping. Hades will do anything to own me. I make a bargain and sign his contract. Part of me fears the cruel billionaire. The other part of me wonders whether there's something in him worth redeeming. Except he's hiding secrets in this mountain. They shake the earth beneath my feet. How can I fall in love with a man this dangerous?
"Breathtaking, intense, and scorching hot, this is the modern myth I've been waiting for." –New York Times Bestselling Author Skye Warren
Get Hades & Persephone by Amelia Wilde at Amazon
Have you read this book or another by this author? Tell us about it in the comments!