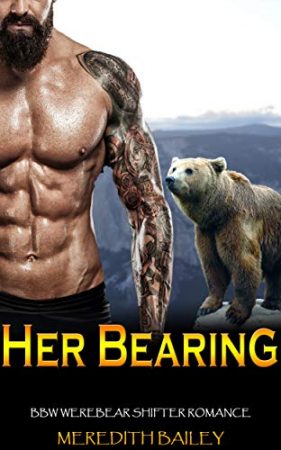 Steam: Steam Level 4
When Cara Hawthorne goes into the Alaskan wilds to finish her late husband's nature documentary, the last thing she expects is to fall in love with a strange man she finds injured in the forest. Having just woken from a near-death grizzly bear encounter, Cara tries to help the man by taking him back to her tent.
While trying to healing the man's wounds, she can't help but gawk at his perfectly muscular body. It's not her fault that the man was nude when she found him—but the half-conscious man's muscles and skin are just begging Cara to cleanse them.
Cara gives into her temptations with the acceptance of the man, who introduces himself as Garth. After their brief time together, Cara's camp is attacked by the grizzlies from earlier, and Garth must protect her yet again. What was supposed to be a casual rescue mission on Garth's behalf turns into a romantic liaison that will challenge him to reclaim his title as king of the forest.
WARNING: This eBook contains mature language and content intended for 18+ readers only!
A standalone short story ending Happily Ever After and unlimited reading with Kindle Unlimited!
Get Her Bearing by Meredith Bailey at Amazon
Have you read this book or another by this author? Tell us about it in the comments!