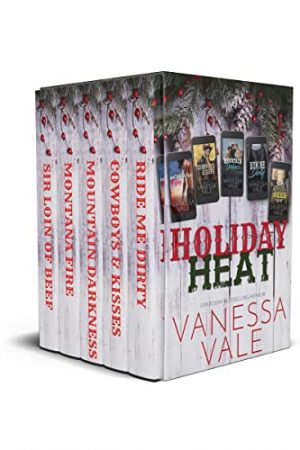 Steam: Steam Level 5
Love cowboys? Get this FREE boxed set!
Double the cowboys in EVERY standalone book! Included:
SIR LOIN OF BEEF
In this smokin' hot book, the heroine gets an extra helping (or two) of Grade-A Beefcake.
MONTANA FIRE
Where the men in Montana aren't just hot, they set things on fire.
MOUNTAIN DARKNESS
What could get in the way of love? Oh yeah, a little thing called murder.
COWBOYS & KISSES
A historical romance with a feisty heroine and an alpha cowboy determined to make her his.
RIDE ME DIRTY
This is the USA Today bestselling book that kicks off the contemporary version of the historical Bridgewater series. Catherine is forced to choose the life she really wants: the big-city lawyer or the small town cowgirl with two men who want to take her for a very dirty ride.
Get Holiday Heat Boxed Set: Five First-In-Series Cowboy Romances by Vanessa Vale at Amazon
Have you read this book or another by this author? Tell us about it in the comments!