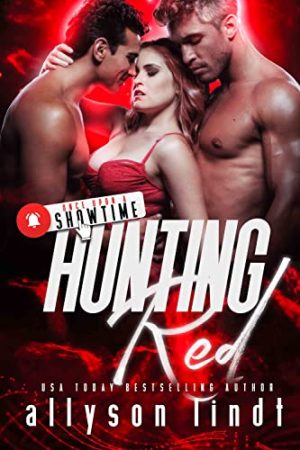 Steam: Steam Level 5
Fiona's dabbling in kink with her best guy-friend and a sexy-as-sin stranger. Learning to let go has never felt so good.
Fiona's tech startup is hovering on the verge of collapse.
Her best friend, Parker, has a solution. His travel vlog is competing to be the internet's next big thing, and he's going to promote her app on his show. She just has to accompany him during filming.
A road trip with her sexy best friend that includes some off-camera with-benefits action?
Fiona's on board with that.
Especially when Wyatt, the gorgeous and dominant man they meet in a bar, offers to help Fiona and Parker explore their attraction to each other, and him.
Submitting to a filthy-hot hookup with two incredible guys?
Fiona's fantasies were never this scorching.
Too bad Wyatt forgot to mention he works for the competition, and he'll do whatever it takes to see Fiona's app crash and burn.
Author's Note: Hunting Red was previously released as Red Hunted and has been lightly revised for this re-release. It is Book 1 in a duet and does not stand alone. Book 2 is Consuming Red.
Get Hunting Red (Once Upon A Showtime Book 1) by Allyson Lindt at Amazon
Have you read this book or another by this author? Tell us about it in the comments!