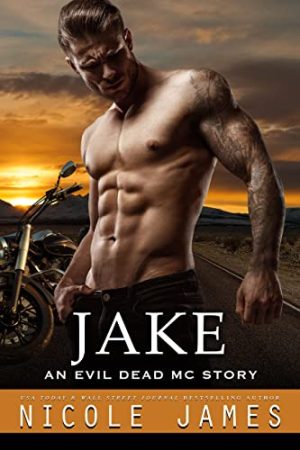 Steam: Steam Level 4
From Wall Street Journal bestselling author Nicole James, comes a sexy one night stand, forbidden MC standalone romance.
We shared one crazy mistake of a night.
Now she just walked back into my life in a sexy little string bikini…
And her son has my crooked smile and dimples.
On leave one night thirteen years ago, I slept with my battle brother's little sister.
Layla was wild, uninhibited, and everything I could ever want, but nothing I could have.
So I walked away.
I let her live her dreams, instead of pining after a man deployed.
When I got out, I never looked her up, instead I went searching for the brotherhood I missed, and I found it with the Evil Dead MC.
Now, out of the blue, she's back.
And this time I won't walk away, even if her brother will want to bury me six feet under when he finds out.
When trouble at the Club starts piling up, I know exactly who's to blame.
Officer Rebecca Reilly, our new sheriff's deputy, is a jealous woman.
But she'll be sorry she ever screwed with me, because I'll do whatever I have to do to protect my club and my woman.
Get JAKE (The Evil Dead MC Series Book 14) by Nicole James at Amazon
Have you read this book or another by this author? Tell us about it in the comments!