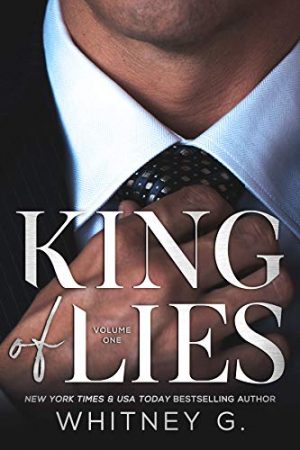 Steam: Steam Level 5
Book 1 in the erotic & thrilling Empire of Lies trilogy. -The man I fell in love with is a f-cking liar…
I don't have much time to reveal all the details, but I will say this: The "Woman disappears after wedding" and "Woman flees after honeymoon" headlines are lying.
I'm not missing.
I didn't run away after my wedding.
I would've never run away right after our amazing honeymoon.
My husband has taken me.
No, correction: He's kidnapped me because he claims that "its what's best." That I'm a mere pawn in his twisted game of chess.
Despite the fact that my heart is still tethered to his, or the fact that he's still the most gorgeous and beautiful man I've ever met in my life (he can still make me wet with a single sentence), I have to focus on getting away from him.
I have to accept that he's no longer the man I fell in love with.
He's the king of lies…
King of Lies is the first episode in the Empire of Lies series.
Get King of Lies (Empire of Lies Book 1) by Whitney G. at Amazon
Have you read this book or another by this author? Tell us about it in the comments!