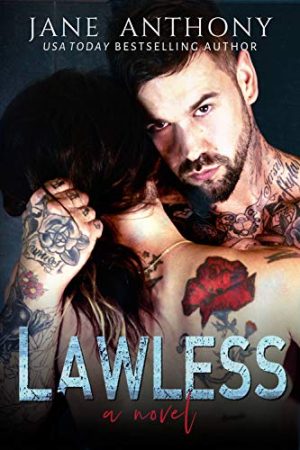 Steam: Steam Level 4
From USA Today bestselling author, Jane Anthony, comes a seductive, edge-of-your-seat romantic suspense.
Hank Lawless was the best sex of my life — except I didn't know his name. I acted on my impulses, toed the line between right and wrong, then gave in to my desire for the strange man at my door.
I don't know why I did it. Perhaps it had been so long since I felt a man's touch on my body. Or maybe it was the look in his eyes devouring my flesh, the feeling of being wanted instead of owned.
Now, five years after I forced him away, I find myself face to face with eyes that match my daughter's.
But she's not the only secret I've kept.
I'm a liar. A shattered woman hiding from her past, on the run from my ruthless husband. He'll paint the town red with my blood if he finds me. Romantic entanglements are a dangerous risk I cannot take.
Hank was meant to be a one-time thing.
I never expected to see him again.
Get Lawless by Jane Anthony at Amazon
Have you read this book or another by this author? Tell us about it in the comments!