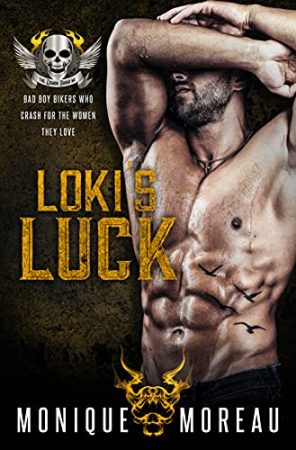 Steam: Steam Level 5
*A TOP #1 INTERNATIONAL AMAZON BESTSELLER*
A damaged biker.
A younger woman.
An exchange of sex for secrets.
To punish himself for his baby brother's death, Loki is determined to live a life of abstinence—no partying, no women, no nothing. He stays focused by throwing himself into managing the MC's new gym. But when he's roped into teaching a self-defense class, the supervisor threatens his self-control. The annoying little pixie loves butting into his business, but Loki's gaze keeps returning to her luscious curves. Again and again.
As a social worker, Abby is called to help troubled souls and she's never met anyone more broken than Loki. Determined to heal him, she offers him a deal: he can have her—any way he wants—in exchange for stories from his past. Whatever it takes for her to uncover the truth, she's game.
When Loki's enemies hurt Abby to get to him, the biker revs up for a long-overdue fight. He'll have to convince Abby she's safer by his side or risk losing her completely.
Looking for a steamy ride with a splash of power exchange? Look no further and get it now with one click!
Get Loki's Luck (The Demon Squad MC Book 3) by Monique Moreau at Amazon
Have you read this book or another by this author? Tell us about it in the comments!