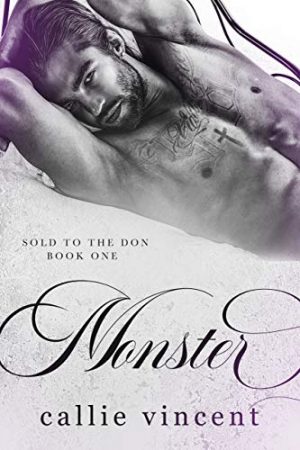 Steam: Steam Level 5
Drugged, abducted, and about to be auctioned by human trafficker's, there is no happy ending for me; and all I can do, is pray for a quick death before I'm handed off to one of these monsters.
Except my new captor isn't like the others.
He says darkness is where he feels most confident. Bloodshed is what fuels his ego.
And now, he owns me.
There is only one escape from my Monster, and that's to make him fall in love with me.
Monster is the first book in the dark mafia romance trilogy, Sold To The Don, from author Callie Vincent. This book contains dark themes and is intended for readers 18+
Get Monster (Sold to The Don Book 1) by Callie Vincent at Amazon
Have you read this book or another by this author? Tell us about it in the comments!