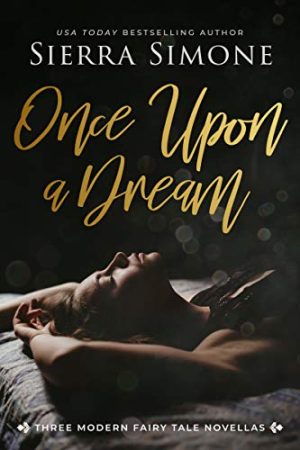 Steam: Steam Level 5
Lush. Evocative. Romantic. Enter the sensual world of modern day fairy tales with three novellas by USA Today bestselling author Sierra Simone.
Music Box Girl
A Twelve Dancing Princesses Story
Every night they dance. Every night he follows.
Ex-soldier private investigator Cal Dugan has been hired to follow Tamsin and her ballerinas to find out where they go at night. He didn't count on Tamsin's courage or her passion. He didn't count on the way she twists him up inside.
He solves the riddle of their disappearing act, but he'll never reveal Tamsin's secrets, no matter the cost.
American Witch
A Princess and the Pea Story
Morgan wants to start fresh, but a mystery man at the masked ball lights her up from the inside. His hands, his touch, his scent–they're all too familiar, all too real. He's always been her weakness, but can she deny him when every part of her is on fire for him and only him?
Red & White
A Snow-White and Rose-Red Story
All that art student Scarlett wants to do is wait out a howling snowstorm and kiss her best friend senseless, but all her careful plans fall apart the minute a near-frozen bear stumbles through the door.
Except he's not a bear—he's very much a man—and there's only one way to warm him up from the cold…
Get Once Upon a Dream by Sierra Simone at Amazon
Have you read this book or another by this author? Tell us about it in the comments!