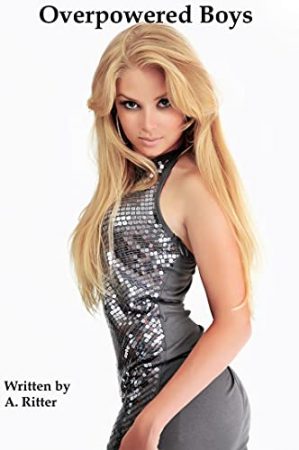 Steam: Steam Level 5
Please note: These stories were written as personalized requests. If you're interested commissioning a unique story or fantasy, check out the Welcome page at the start of this ebook. I'd love to hear from you!
On a day-to-day basis, men are often taller and stronger than their female peers, so maybe a deluded sense of self-importance or a mistaken belief in male superiority makes sense. And yet, the three boys in these stories are about to learn the truth.
Here, the comparisons are easy because the boys come up wanting. They aren't stronger. They aren't faster or smarter. On the contrary, these boys are about to be overpowered. Sure, they might try to fight back or resist, but they don't stand a chance. One way or another, these young men are going to be owned. The women in their lives are about to seize control. Sometimes, this just means getting beaten up by a girl. Sometimes, it will require something more powerful—or supernatural.
They don't know it yet, but these boys are about to lose hard. It's time for them to recognize that women are smarter and stronger. It's time for these boys to realize that they don't stand a chance, not when they're about to be completely overpowered.
"Gym Control," "Strength Swap" and "The Demon Huntress" comprise this 34,000 word anthology. This collection features hunted boys, bondage, female domination, extensive wrestling, ball-busting, and male subjugation. All characters are consenting adults over the age of 18.
Get Overpowered Boys by A. Ritter at Amazon
Have you read this book or another by this author? Tell us about it in the comments!