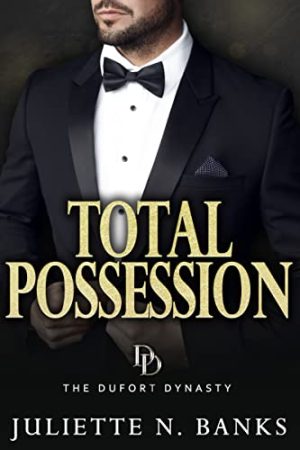 Steam: Steam Level 5
Hunter Dufort may be the youngest of his three brothers, he might also be the quietest, but he has certain tastes and needs his older brothers don't have.
And he's not talking about whisky.
When he meets Addison and those cobalt eyes dip, he knows he must take unequivocal and total possession of the gorgeous submissive. Even if he's been warned to stay away.
Addison is in denial and ashamed of her fantasies and yet feels completely unfulfilled. It's becoming impossible to say no to Hunter Dufort, yet if her friends discover their affair she'll be exposed. Again.
And she absolutely cannot let that happen.
Total Possession is the third book in the Dufort Dynasty series—a steamy contemporary romance, appealing to readers who love dark billionaire romances with fated mates and happy ever afters.
Get Total Possession (The Dufort Dynasty Book 3) by Juliette N. Banks at Amazon
Have you read this book or another by this author? Tell us about it in the comments!