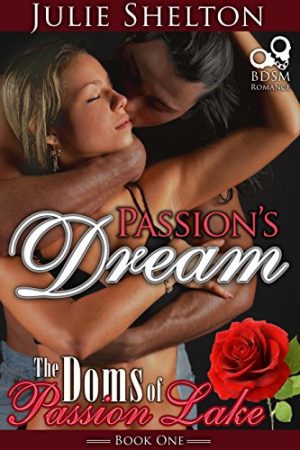 Steam: Steam Level 5
He'd despaired of ever seeing her again…yet here she is. And she's in trouble.
Retired Navy SEAL Clay "Raven" Nighthorse is ready to turn down a routine job protecting a woman being stalked by a vengeful ex. Until he realizes this job is anything BUT routine. His client is the woman he met on a beach three years ago. The woman with whom he'd felt an instant connection. The woman who has been haunting his dreams ever since.
Leah Stanhope has never forgotten the stranger who'd simply held her that day and let her cry out her anguish at her husband's betrayal. And now, fate has brought them together again in a conflagration of sizzling passion and deadly danger. Is she willing to risk her heart? Especially since, when danger closes in, he's willing to risk his life?
If you like hot alphas, kinky sex, and thrilling suspense, then you'll love Passion's Dream.
Get Passion's Dream (The Doms of Passion Lake Book 1) by Julie Shelton at Amazon
Have you read this book or another by this author? Tell us about it in the comments!