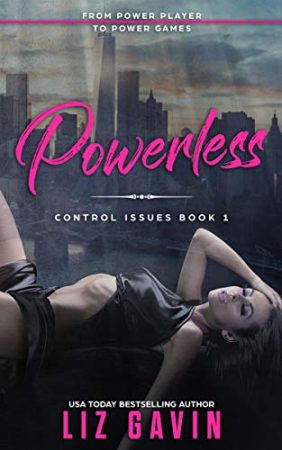 Steam: Steam Level 5
USA Today Bestselling Author Liz Gavin delivers one hot love triangle that will weaken your knees.
From power player to power games
High roller – check.
Dominant lady – check and check.
Ceding control – No way!
Carol Sullivan and Cindy O'Rourke are female alphas. In or out of the bedroom, they always come on top, but in affairs of the heart, one must learn to concede. Right?
Escalating tension in the stock market and frustrating problems in the bedroom have taken their toll on Carol. Burned-out, she can't take any more aggravations. Fantasying about the new cheeky receptionist is the last thing she needs. It's wrong in so many levels.
Mark Aikens knows he's not getting the job done and fears Carol's frustration might drive her away. Even though a good submissive isn't supposed to confront his top, Mark cannot risk losing Carol.
Cindy has obsessed about Carol Sullivan since day one at Business school. Determined to win the admiration of her businesswoman role-model, Cindy sought a position at Horizon Inc.
Lines soon get crossed and limits become blurry. Cindy falls fast for her boss, despite knowing Carol's straight. Or isn't she?
One-click Powerless now to find out how this heart-melting love triangle unfolds.
Powerless is part 1 of a duet. You'll find the conclusion of this story in book #2, available now.
Get Powerless (Control Issues Duet Book 1) by Liz Gavin at Amazon
Have you read this book or another by this author? Tell us about it in the comments!