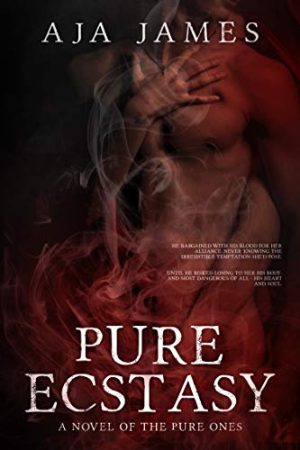 Steam: Steam Level 4
Enemies to Lovers, Second Chance, True Love, Multi-Racial and Multi-Cultural, Intense, Emotion-Charged Paranormal Erotic Romance.
Jade Cicada: She is a ruthless, cunning vampire queen, the most powerful amongst all the Hives in the world. Beautiful, predatory, and alluringly dangerous, she's a huntress who revels in blood and sexual pleasure.
Seth Tremaine: He is calm, cool, and level-headedness personified, as the most effective negotiator and mediator amongst the Pure Ones. Known by the moniker of "Monk," he thought he could resist any and all temptation.
3 years ago, they made a deal, one that gave the Pure Ones a critical advantage against a deadly foe. But the price he paid still haunts him to this day.
3 years ago, she played a delicious game, not realizing until it was almost too late, how he changed her entire world.
Now, common enemies force their paths to cross again. Only this time, the stakes are higher, the risk is greater, and the love—should they choose to claim it—will be worth every sacrifice.
Get Pure Ecstasy (Pure/Dark Ones Book 8) by Aja James at Amazon
Have you read this book or another by this author? Tell us about it in the comments!