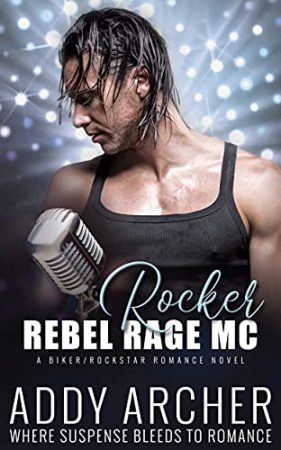 Steam: Steam Level 4
Notorious rockstar, guitarist, biker, Prez, heart-stealing bad boy. I fit many labels and have been called every name in the book by women who don't get what they want; me. I couldn't care less, I live by my own rules and take what I want.
Things take a spin when a woman doesn't worship the ground I walk on but instead flat out refuses me. The rocker life isn't for everyone, neither is the biker life; good thing I thrive in both worlds and won't back down for anything or anyone. Especially when it involves an intriguing woman.
She might be on the run from a past filled with death and fear, but it holds no place in the future I have in mind for the both of us. If we still have one after the music fades, the lights come on, and the screams are silenced.
Get Rebel Rage MC Rocker by Addy Archer at Amazon
Have you read this book or another by this author? Tell us about it in the comments!