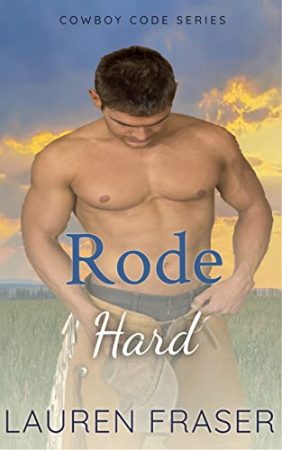 Steam: Steam Level 5
Book 1 in the Cowboy Code Series.
Six weeks surrounded by hot, rugged cowboys doesn't sound like hard work at all. In fact, Kat McCray is going to enjoy this assignment as a sports writer. One look at sexy ranch owner Justin Shaw and she knows exactly how she plans to spend her downtime. In his bed.
Justin works hard and has the body to prove it. And he plays even harder—him and his two best friends. He's more than happy to help Kat explore her darkest fantasies…especially the ones that involve all four of them.
Kat's walk on the wild side is only temporary—Arizona is a lifetime away from her real life in New York. But she can't deny she's starting to fall for Justin. He's sexy as hell and sweet as sin. That doesn't change the fact she's going home at the end of her stay. Unless she can somehow turn this fantasy into reality.
Get Rode Hard: Cowboy Code Series Book 1 by Lauren Fraser at Amazon
Have you read this book or another by this author? Tell us about it in the comments!