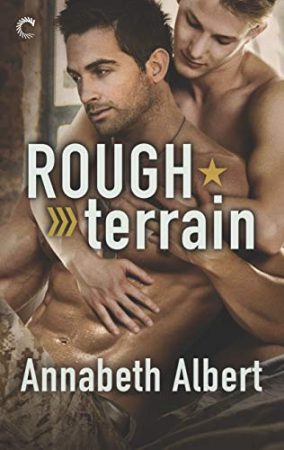 Steam: Steam Level 4
The camping trip from hell may be the first stop on the road to happily-ever-after.
Navy SEAL Renzo Bianchi has a soft spot for Canaan Finley, and not only because the man makes a mean smoothie. He's the first guy to get Renzo's motor revving in a long time. But when he agrees to Canaan's insane charade—one all-access fake boyfriend, coming right up—he never expects more than a fling.
Creating a hot Italian SEAL boyfriend to save face seemed like a good idea…until his friends called Canaan's bluff. Now he's setting off into the woods with the very man who inspired his deception, and Canaan is not the outdoorsy type. The sparks are already flying when a flash flood separates them from their group, leaving Renzo and Canaan very much trapped…very much alone in the wilderness.
Working together to come up with a plan for survival is sexier than either of them expects. But back in the real world, being a couple is bringing its own set of hazards…
Get Rough Terrain (Out of Uniform Book 7) by Annabeth Albert at Amazon
Get Audiobook
Have you read this book or another by this author? Tell us about it in the comments!