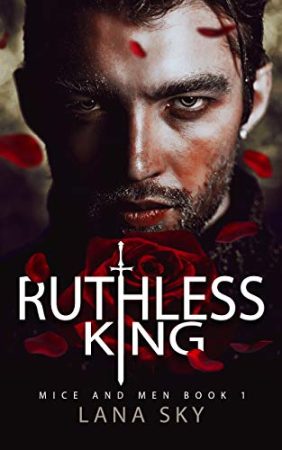 Steam: Steam Level 5
To avoid bloodshed, former crime lord Donatello plans to arrange a union between his nephew and a rival family. Instead, he's drawn to beautiful young Willow himself — despite their dark and painful past… Book one in a series of sinister romances.
After a decade spent claiming a throne for himself in the seething violence of the criminal underbelly, all Donatello Vanici craves now is peace.
Only a union forged between his heir and the most powerful mafiya family in existence could ever be strong enough to end the bloodshed for good, but the Stepanov head resists his overtures at every turn…
Until tragedy strikes, and forces Donatello's hand.
Haunted by a past that dogs her every thought, Willow Stepanov will do anything for the man who adopted her—until a chance encounter with the enemy lands her right in the middle of a dangerous power struggle and a war that grows more violent and vicious each day.
But it's not just her future her captor holds hostage.
He is a man with nothing left to lose—while she may just lose everything.
Her life, her family, and her heart…
Mice and Men is a new standalone series in the War of Roses Universe.
Get Ruthless King: War of Roses Universe (Mice and Men Book 1) by Lana Sky at Amazon
Get Audiobook
Have you read this book or another by this author? Tell us about it in the comments!