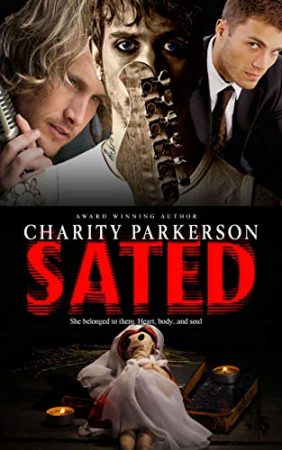 Steam: Steam Level 4
"Losing her mind wasn't an experience she enjoyed."
After a steamy night of passion with a dark stranger, Arbor's life takes on a surreal edge. Disturbing dreams, lapses in memory, and entire buildings going missing are only a few of her problems. Her search for answers leads her to Detective Trey Murphy, the man in charge of investigating satanic and ritualistic crime for the New Orleans area.
Where do you turn when your mind is the enemy?
Meeting Trey only adds to Arbor's confusion. By day, he keeps her captivated and gains her trust in a way no one else ever has. At night, Arbor's every fantasy is brought to life by two sexy men who steal away her inhibitions. Torn between what her heart knows is real and what her eyes show her, Arbor must find the truth before she loses herself completely.
But, then again, sometimes reality is more twisted than any dream and love is the cruelest form of insanity.
**Author Note**
Warning: This isn't your typical love story. It's dark with scenes some may find disturbing. Sometimes love is senseless, and the heart is so very stupid.
Get Sated (Wrecked Book 1) by Charity Parkerson at Amazon
Get Audiobook
Have you read this book or another by this author? Tell us about it in the comments!