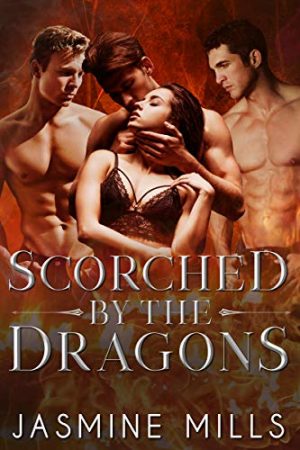 Steam: Steam Level 5
How much heat can one woman take?
Time after time, I've survived impossible odds.
When the local paper writes about my firefighting career, I feel like I'm getting the respect I deserve.
Except now I'm being dragged from my home by three imposing men.
They claim they're dragons and I'm a mythical creature that's able to withstand flames.
Say what?
But that's not the best part. They need to cause me pain to complete their rituals.
The problem is… the more they hurt me, the more I like it.
Trapped in a dragon cave, submitted to sensual torture, dominated by three alpha males. I thought I was a survivor… but I'm about to break.
How long can I hold onto my innocence?
Get Scorched by the Dragons (Fast Burn Book 1) by Jasmine Mills at Amazon
Have you read this book or another by this author? Tell us about it in the comments!