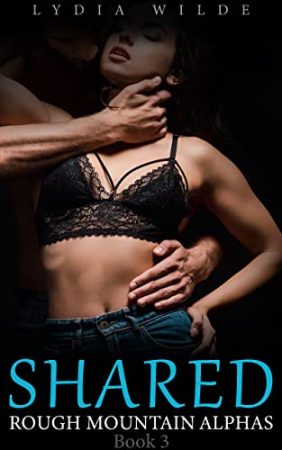 Steam: Steam Level 5
EXPLICIT—HARDCORE—TABOO SHARING
Have you ever fantasized about being used, humiliated, and shared by a group of rough, dominant, alpha men of the wild?
Are you looking for a short story about a hot young woman being put in her place by older men?
Experience her mix of pleasure and shame as she's passed around by rough alphas, used, filled, and dominated like a toy!
This story features:
Sharing of one woman with multiple men, domination, erotic humiliation, punishment, spanking, slapping, BDSM, and is all from the perspective of the submissive young woman. Experience her desire, lust, humiliation, shame, arousal, and pleasure as she's used, shared, stuffed, and has every hole filled by multiple alphas!
Get Shared by Mountain Men (Rough Mountain Alphas Book 3) by Lydia Wilde at Amazon
Have you read this book or another by this author? Tell us about it in the comments!