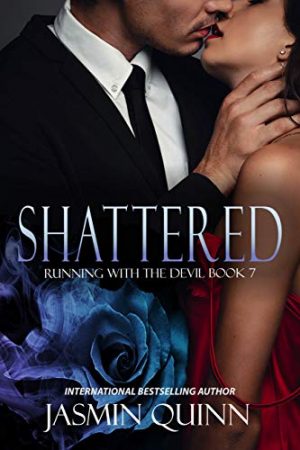 Steam: Steam Level 5
Shattered is Book 7 in the exciting Running with the Devil Series. Each book in the series is standalone and ends on a HEA.
I do what I want, take what I want. I don't ask permission and I don't care what anyone thinks.
Rusya Savisin, Russian mob boss. Not a nice guy. There isn't a single line he won't cross and that's on a good day. When he loses his temper, even the devil isn't safe.
Esma Akkaya, wanted for murder in Turkey. Recovering alcoholic. Hot mess with a huge secret. Each day she doesn't die is a good day.
For Esma and Rusya, falling in love isn't part of the plan.
Rusya will take her, keep her, use her, shatter her. And that's before he finds out she's betrayed him.
Shattered is a contemporary romance with plenty of suspense and intrigue. No cliffhanger, no cheating, and a very sexy happy ending. This book contains mature themes, violence, and language, so for adults only (18+).
About Running with the Devil book series
It's so good to be bad! Bad boys who don't take no for an answer and the women who take them on! Long-standing rivalries, buried secrets, shifting loyalties, and steamy encounters!
Running with the Devil is a contemporary 12-book Russian Mafia series that takes readers on a thrill ride of suspense and romance. Each book in the series is standalone and ends on a HEA. They are connected by common themes and characters.
Get Shattered: Running with the Devil Book 7 by Jasmin Quinn at Amazon
Have you read this book or another by this author? Tell us about it in the comments!