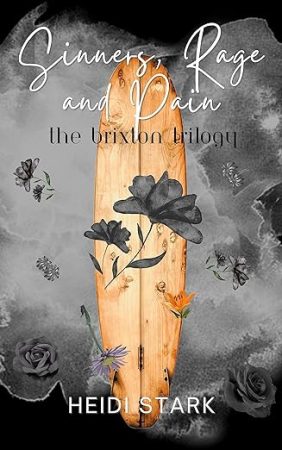 Steam: Steam Level 4
I'm on the run from evil. Is it finally time to embrace my darkness, or will I succumb to it?
Four volatile, very attractive men will stop at nothing to take over the island to which I've fled. Together, they are a brutal, powerful force that will destroy anything in their path.
Aidan, Roman, Brick and Slade – also known as the Brixtons.
After a bloody chance encounter where I witness a murder, they have little choice but to take me as their hostage. They're not sure what to do with me, and death is certainly an option.
But when they learn a deranged killer is hellbent on tracking me down and ending me, their instincts are to protect me. If anyone is going to end my life, they're determined it will be them. All they want in return is every single part of me. And for me to help them in their unbending quest to take control of the island chain.
The thing they don't know yet is that my soul is just as dark as theirs.
They may be psychotic, but I'm a sinner too. And I'm not going down without a fight.
**Sinners, Rage and Pain is a dark new adult romance trilogy containing themes of violence, love-hate, and enemies-to-lovers. It contains the full content of the existing books Sea of Sinners, Sea of Rage and Sea of Pain. For CW's, please see the author's website.
Get Sinners, Rage and Pain: The Brixton Trilogy by Heidi Stark at Amazon
Have you read this book or another by this author? Tell us about it in the comments!