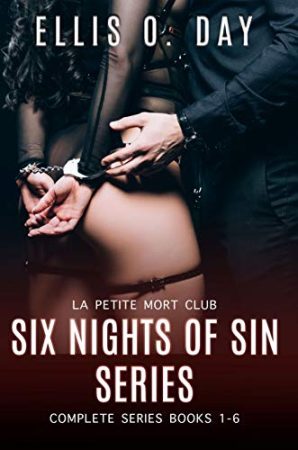 Steam: Steam Level 5
Two strangers. Six nights exploring their deepest, darkest fantasies.
Whatever he wants, she'll try.
Whatever she wants, he'll submit.
Nick's not looking for commitment. A few weeks with a woman and then he's ready to move on.
Sarah can't get past the death of her fiancé but she's lonely. She misses the feel of a man surrounding her, filling her.
A contract. Six nights of physical intimacy. Nothing more. Nothing less.
Simple. Uncomplicated. Fun.
But she didn't expect Nick to be sweet and sexy and he never expected to want more.
When the contract is over will either of them be able to walk away?
Get Six Nights Of Sin: The Complete Series (Books 1-6) by Ellis O. Day at Amazon
Have you read this book or another by this author? Tell us about it in the comments!