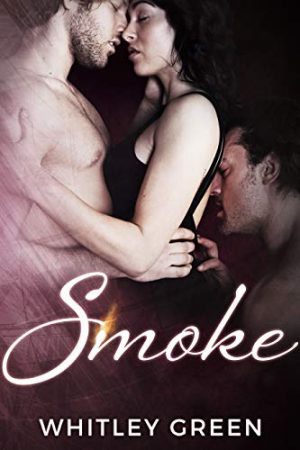 Steam: Steam Level 5
Three lovers. A second chance. One little white lie.
Anna
I cut loose for one night and they fell asleep before we sealed the deal. It's for the best—I'll never see Ben again but James and I have to work together…
Until the restaurant closes and we go our separate ways.
Months later, what are the odds that they'll turn up right when I'm meeting a blind date?
Ben
Anna rocked my world that night. And James… my best friend doesn't know it changed the way I look at him. That's my cross to bear.
Then Anna turns back up, hot as hell and every bit as drawn to us as we are to her. When James makes up a story to keep her around, I play along.
Because I can't lose him. And I won't lose her again.
James
I've wanted Anna for years. Now she's back and I've got the second chance I've been waiting for.
Now how do I tell Ben that I want them both?
One little white lie won't hurt anybody.
Who says you can't have it all?
Smoke is a full-length standalone bisexual menage romance including MF, MM, MFM, and MMF lovin'. No cheating, no cliffhangers — nothing but the naughty good stuff!
Get Smoke (The Sizzle TV Series Book 2) by Whitley Green at Amazon
Get Audiobook
Have you read this book or another by this author? Tell us about it in the comments!