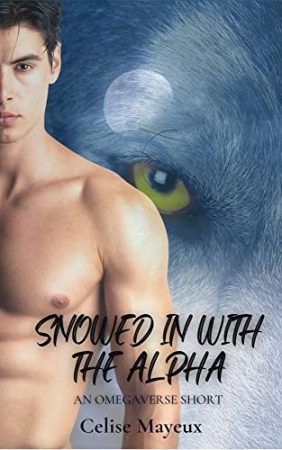 Steam: Steam Level 4
Lexi Foss can't stand Rafe Ulfsen.
From the moment he started working with her, she hated everything about him. His good looks, his charm, his allure…Lexi can't stand him in the slightest.
She especially hates how much she wants him.
He's the last person she wants to be stuck with.
So, when a spring snowstorm traps her and Rafe together while they're out on a research mission, Lexi can't believe her bad luck. Snowed in with Rafe, and his stupid alpha attitude? It's a nightmare.
But when unforeseen circumstances force them to work together, Lexi hates Rafe for a whole new reason.
Namely, how much she's drawn in by him… and his Alpha ways.
Snowed in With the Alpha is an M/F omegaverse short, featuring a sexy alpha wolf, a tough omega heroine, and scorching chemistry. This short book is intended for readers 18+ and features an HEA!
Get Snowed In With the Alpha: An Omegaverse Short by Celise Mayeux at Amazon
Have you read this book or another by this author? Tell us about it in the comments!