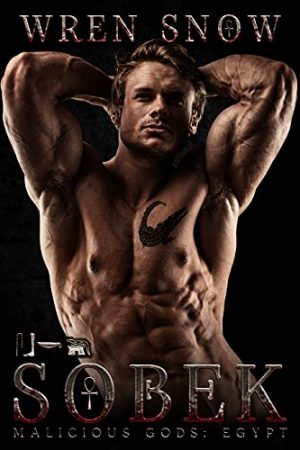 Steam: Steam Level 4
"Obsession can make a man do crazy things."
Sobek's mother named him after a god. Healing, surgery, changing lives. That was supposed to be his fate, but how could she know just how twisted her son would turn out to be?
As The Crocodile, Sobek moonlights for the Romano family, a deadly group of mobsters that run the city of Detroit. Sobek lives fast, rides hard, and makes a killing stitching up the murderers he's employed by.
He has almost everything he's ever craved. Except for the one person that is strictly off-limits.
His bosses' son.
Matteo Romano is next in line for the throne. Blood, death, and fear are his birthright. But Matteo is usually the one dealing the blows, not taking them.
A deal gone wrong lands Matteo in the hands of Sobek, the one man who unnerves him.
Matteo has no idea what's in store for him, but one thing is certain; after their time alone nothing will ever be the same.
Sobek contains dark themes. Please check the inside of the book before reading!
Welcome to the dark world of Malicious Minds: Egyptian Gods. A collection of standalone modern tales, both magical and non-magical, featuring deities from Ancient Egypt. You'll find reincarnated Gods, assassins, gangs, madness, and different realities. Expect high heat and morally ambiguous themes. Seductive and often twisted, they are not for the fainthearted.
Get Sobek by Wren Snow at Amazon
Have you read this book or another by this author? Tell us about it in the comments!