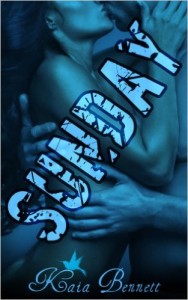 Steam:: Steam Level 4
When good girl Gia and bad boy Flynn are forced to work on a project for their psychology class, they quickly learn that they share something in common – a mutual hatred that makes it almost impossible to be in the same room together. But all it takes is one explosive Sunday and an attraction that runs too deep to ignore to turn their worlds – and the way they see each other – upside down.
Author's Note: This book contains strong language and sexual content with dark elements, some of which readers may find uncomfortable.
Get Sunday at Amazon
Get Sunday at Barnes and Noble
What format is this book in? eBook, Print Book
Have you read this book or another by this author? Tell us about it in the comments!