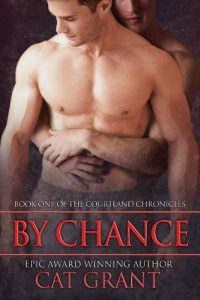 Steam: Steam Level 5
A life of wealth and privilege doesn't equal happiness—just ask Eric Courtland. Growing up with a cold, unfeeling father and unstable mother has taught him exactly what he doesn't want out of life or love. The troubled young man prefers a solitary life and is content to keep it that way until a campus emergency saddles him with an unwanted roommate.
Popular, wholesome, straight Nick Thompson is far more temptation than Eric's prepared for, but Nick's warm, easygoing manner gradually cracks through Eric's prickly protective shell.
After Eric suffers a traumatic attack, their friendship gives way to an intense passion. Eric's no stranger to casual sex, but what he feels for Nick is something deeper, and more fragile.
Independent Eric doesn't know the first thing about being in a relationship, much less with a lover who can't even admit he's gay. But conservative Nick can't seem to find his way out of his own personal closet.
Rock, meet hard place.
(Publisher's note: This is a novella.)
Get By Chance (Courtland Chronicles series Book 1) by Cat Grant at Amazon
Have you read this book or another by this author? Tell us about it in the comments!