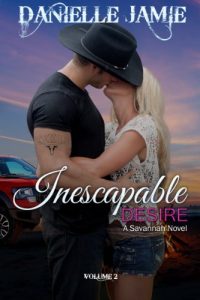 Steam: Steam Level 4
If you love a sweet, sexy, novel full of twists and turns you'll love this Bestselling Savannah Series!
Savannah and Kayden's relationship is full of passion; the chemistry between them is undeniable, but will their relationship be strong enough to with stand jealous exes and an unexpected tragedy that threatens to tear them apart.
After giving up on love, Savannah built a fortress around her heart; until Kayden storms into her life breaking through her resolve and the walls she built around her heart. Savannah took a huge leap of faith deciding to move from Los Angeles to Galveston Texas. She wants to be closer to Kayden and away from the insanity of L.A. Being the daughter of Country Music's Hottest Duo and having a very public break up has made life in Los Angeles almost unbearable.
As soon as Savannah begins to feel like her life is finally piecing back together, men from her past come back into her life causing strain on her very new relationship with Kayden. Just when she thinks things cannot get any worse tragedy strikes; sending Savannah's world crashing back down around her. Will her relationship with Kayden, be strong enough to with stand the new obstacles thrown at them? Or will it tear them apart forever?
With over 20,000 copies sold world wide, this series has becoming a fan favorite, and Kayden Knox is quickly becoming a top Book Boyfriend for many readers! If you love Christian Grey, Gideon Cross, and Gavin Blake then you'll love Kayden Knox!
Get Inescapable Desire (The Savannah Series) by Danielle Jamie at Amazon
Have you read this book or another by this author? Tell us about it in the comments!