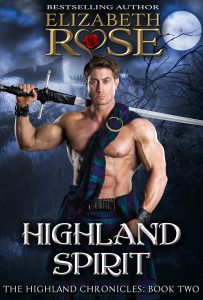 Steam Level: (Ranked from 1 to 5, as noted by the author): Steam Level 3
When Highland warrior, Ethan MacKeefe approaches the haunted Blackbriar Castle looking for his dog, he is faced with a ghost from his past. In the tower window he sees the face of Alana, his betrothed who left him at the altar and disappeared years ago.
The hardest decision Alana Chisholm has ever had to make was to leave her betrothed behind. But now Ethan MacKeefe has shown up at her door and is going to want answers that she can't reveal. With so much at stake, can she continue living without him, even though her heart is broken and she holds a dark secret that Ethan can never know?
Can a ghost from the past end up being a second chance at romance?
Have you read this book or another by this author? Tell us about it in the comments!
All information in this post was provided by the author and is not altered. We do this so that you the reader can decide to buy a book based on what the author says and how they present themselves and their book.