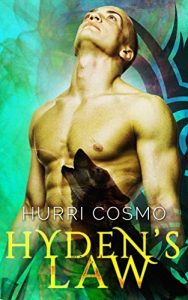 Steam: Steam Level 5
Graham's had it with Alphas. His experiences with them have been disastrous at best. Even with ones that didn't tumble him into the nearest bed. So when the chance to move in with another Omega comes up, Graham grabs it. But Graham's never seen an Omega so big. Plus, he seems to be able to push buttons only an Alpha has. Except trust is something that comes easily to Graham. Hyden says nothing about being an Alpha – so he must not be. Right?
Hyden has just met his fated mate – in the middle of a territorial war. Not the best timing. But now that Graham's here, Hyden can hardly let the little pup escape, which is what he will do if he finds out Hyden is not only an Alpha but the Alpha. With the Mating Moon scant days away how will Hyden convince the smaller Graham that not all Alphas are selfish bastards? And he's going to have to because blood fever will not be ignored and Hyden can already feel it taking over his senses. Once it does, there will be no turning back. Hyden might have to resort to handcuffing the pup in order to make sure he doesn't bolt off into the night. Hmmm. Not a bad thought. He might have to do that anyway…
Get Hyden's Law by Hurri Cosmo at Amazon
Have you read this book or another by this author? Tell us about it in the comments!