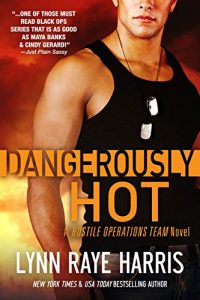 Steam: Steam Level 4
Kevin MacDonald's been in love with linguist Lucky San Ramos since the moment he first saw her. Kev let the better man have her when his teammate fell for her too. But now Marco's dead, and Lucky's in grave danger.
When Kev is tasked with bringing her back to HOT HQ for an explosive mission to capture a terrorist, Lucky fights him at every step. It's not easy being forced to work with the man she once loved while also battling her deep guilt over marrying the one she didn't.
As the mission grows more dangerous, secrets from the past get harder to keep. When the truth's finally exposed, their love will either rise from the ashes—or burn completely away. If they survive an enemy's deadly plan…
The Hostile Operations Team is a covert military Black Ops unit. Their motto is Where None Dare. H.O.T. operators come from all branches of the military. The only criteria for membership: they must be the best of the best!
**Start reading HOT today and enjoy an action-packed, seriously romantic and steamy-good-fun military romantic suspense. Each book can be read as a standalone (though you might enjoy them in order). No cliffhangers and a guaranteed happily-ever-after ending!
Get Dangerously Hot (A Hostile Operations Team Novel – Book 3) by Lynn Raye Harris at Amazon
Get Audiobook
Have you read this book or another by this author? Tell us about it in the comments!