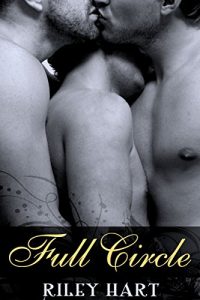 Steam: Steam Level 5
Nothing in life is ever easy, and no one is more painfully aware of that than Josiah Evans, Mateo Sanchez, and Tristan Croft. They know what they want—each other—but with three people as broken as they are, all those pieces aren't so easily mended.
Josiah is their glue. All he wants is to give his men what they need.
Mateo wants to absolve himself of his sins. To be worthy of love and to protect it.
Tristan must let go of his past, must learn how to need, and what it really means to take care of someone.
To keep the balance intact, they all have their roles to play. But what happens if the balance shifts? What happens when someone doesn't play the right part? If one of them falters, they all feel the strain.
The only way to complete their full circle is for all their pieces, despite the curves and rough edges, to fit together perfectly. To do that, Josiah, Mateo, and Tristan must learn to get over the pasts that have defined who they are. And when an old enemy returns and threatens the foundation of their new life, decisions will be made, and boundaries will be tested that could change their lives forever.
Get Full Circle (Broken Pieces Book 2) by Riley Hart at Amazon
Get Audiobook
Have you read this book or another by this author? Tell us about it in the comments!