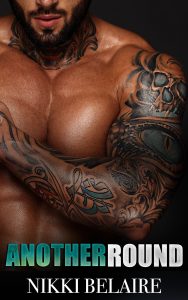 Steam Level: (Ranked from 1 to 5, as noted by the author): Steam Level 4
She knows I would die for her. Even if her father is the one who wants me dead.
A call I don't expect. A job I don't want. A hassle I don't need. I'd protected his wife a long time ago, and now the notorious mob boss wants me to keep his daughter safe. I resist the tempting and troublesome mafia princess for as long as I can, but once I take her, there's no going back, no giving her back. She thinks what we have between us is just a fling, but I know we're forever. Regardless of what she says or her dad orders.
Have you read this book or another by this author? Tell us about it in the comments!
All information in this post was provided by the author and is not altered. We do this so that you the reader can decide to buy a book based on what the author says and how they present themselves and their book.