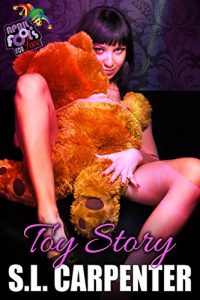 Steam: Steam Level 4
This is a totally different type of buzz and woody…
There's nothing like hosting a pleasure toy party to broaden one's horizons. At least that's what Dana's experiencing every time she puts her products on the table and starts talking about them.
She's learning from her customers as much as they're learning from her. And when she gets the chance to put those lessons into practice? She goes for it, and discovers that she's a lot more inventive than she ever dreamed.
But Dana may be taking a huge risk, because not everyone is in favor of a good Toy Story.
Get Toy Story by S.L. Carpenter at Amazon
Have you read this book or another by this author? Tell us about it in the comments!