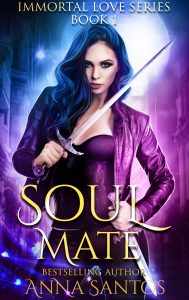 Steam/Violence Level: (Ranked from 1 to 5, as noted by the author): Steam Level 4
Annabel is a bad-ass hybrid hunter, seeking revenge from the vampire who killed her parents and put her brother in a coma. Arriving in a new town with an undercover identity to protect and the mission to find a pureblood vampire to save her brother's life, the last thing Annabel needs is to fall in love with the sexy, persistent werewolf who thinks she's a helpless human in need of a knight in shining armor.
Only 99c, Free with KU.
Have you read this book or another by this author? Tell us about it in the comments!
All information in this post was provided by the author and is not altered. We do this so that you the reader can decide to buy a book based on what the author says and how they present themselves and their book.